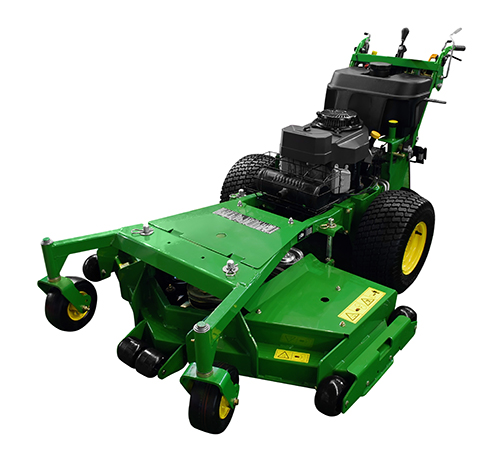 MOWING EQUIPMENT CUSTOMIZED TO YOUR NEEDS
Allied Equipment consults with you to determine your mowing equipment needs. We make sure you have the right tools to get the job done. Our years of experience can help you pick customized systems that will work with your vehicles, and are also matched to your tasks. Our connections in the industry mean that we can get the equipment you need.
TOP MOWING ATTACHMENT BRAND
Allied Equipment sells Diamond Mowers equipment almost exclusively. They are the industry leader and have a full range of products. If for any reason they don't make a particular piece of mowing equipment that you need, we will go out and find it for you. We always personally customize your mowing equipment to suit your municipality's needs.
DIAMOND MOWERS
Diamond Mowers are proudly made in the USA. They are the industry leader in mowing attachments. Their attachments fit on all major brands of tractors, and they have a full line of mowing attachments to tackle any job. They built their business on responsive customer service and building the best mowing equipment for heavy municipal work.
Diamond Mowers' features include:
Severe-duty mowing applications
Roadside mowing
Median mowing
Guardrail mowing attachments
Forestry applications
MUNICIPAL MOWING APPLICATIONS
Every municipality has different mowing needs. Allied Equipment makes sure that you have the right tools for the job. Whether you have extensive parks to mow, or miles of medians, or thick brush to clear, we can get you a personalized set of equipment to accomplish your needs. Our experience lets us put together an equipment package that will hold up to the heavy-duty applications you will put it through.
FITS ALL MAJOR BRANDS OF TRACTORS
The mowing attachments we sell fit on all major brands of tractors (John Deere, Kaboda, etc.) Allied Equipment will consult to make sure your mowing equipment is compatible with your needs and your tractors. Diamond Mowers makes versatile equipment that will work with your current tractors and vehicles.
WE COME TO YOU IN MAINE & NEW HAMPSHIRE
Allied Equipment will come to you and figure out the best mowing equipment for your needs. We will personally consult with you, and customize a package that will get the job done. We take into account your mowing needs, and your existing tractors or other vehicles. There is a style and model that is right for your municipal needs, and we will find it for you.
Why Choose Allied Equipment
Competitive Pricing
Experience & Knowledge
Personalized Service
Industry Connections
We Come To You
Locally Owned