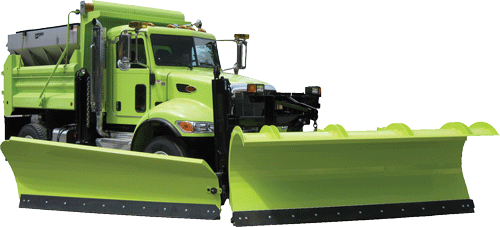 WE CONSULT WITH YOU TO PICK THE RIGHT EQUIPMENT
We personally consult with each client to determine the exact equipment for their needs. We take into account the weather conditions in your area, surface conditions, the size of your fleet, and more. Our strength is picking the right equipment for you, and then getting it from the best manufacturers in the business.
AUTHORIZED DEALER OF TOP BRANDS
Allied Equipment has relationships with the top brands in snow plow equipment. We are authorized dealers of Metal Pless, Henderson, Tenco, and more. We only sell the best.

METAL PLESS
Metal Pless is a Canadian company founded in 1976. They feature 22 models of plows, in hundreds of sizes. Their specialty is floating lateral and vertical adjustable blades. That cuts down on driver fatigue, removes snow close to the surface without damaging it, and reduces the need for salt.
Some Metal Pless features include:
Folding wing plows
Severe duty ramp equipment
Floating blade technology
Skid skiers
Airport snow removal

HENDERSON
Henderson was founded in 1946 in Cedar Rapids, Iowa, and is now part of Douglas Dynamics. They specialize in designing snow and ice removal equipment tailored to specific weather conditions. They have over 70 years of experience building top of the line equipment.
Some of Henderson's features include:
A full suite of snowplow equipment
Equipment to match your climate
Designed for municipal applications

TENCO
Tenco is one of the oldest and best suppliers of severe duty snow plow equipment. Founded in 1976, they are respected throughout the snow belt as the premier severe weather snow removal equipment company.
Some of Tenco's features include:
Cutting edge technology
Specializes in airport snow and ice removal
R&D: always developing and improving products
INDUSTRY CONNECTIONS TO MEET YOUR NEEDS
If our featured brands don't offer the right equipment for a client, Allied will go out and get that equipment. We have partnerships with key players throughout the industry. Once we have determined which style of equipment is right for you, we will find it regardless of the manufacturer. Our knowledge of the snowplow industry means you get the right equipment at the right price.
YEARS OF SNOW PLOW EXPERIENCE
Allied Equipment has decades of experience in the field of snow and ice removal. We have experience with all types of weather conditions, especially severe-duty equipment. We put our experience to work for you by selecting the best equipment to fit your specific needs. Our relationships with top industry brands mean that we can put together the full range of equipment you need from many different sources.
WE COME TO YOU IN MAINE & NEW HAMPSHIRE
Allied Equipment will come to you to consult about your personalized snow and ice removal needs. Once we have determined what you need, we get that equipment to you in a timely manner.
Why Choose Allied Equipment
Competitive Pricing
Experience & Knowledge
Personalized Service
Industry Connections
We Come To You
Locally Owned